Click on this box to access files from last week in case there is something you haven't finished or still wish to do.
Secret of a Sun King Chapters 1-23
Part of Chapter 5 and Chapter 6
Golden Eagles

World Book Day
World Book Day is Thursday, 4th March, but we'll be doing activities all week in school, so below are some activities that you could have a go at. Please send pictures in - we'd love to see what you've been up to!
* Bake / decorate a cake with a theme from your favourite book.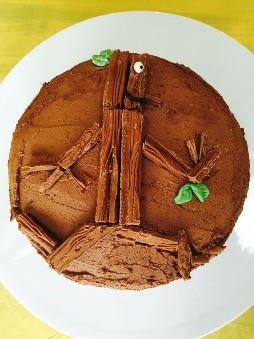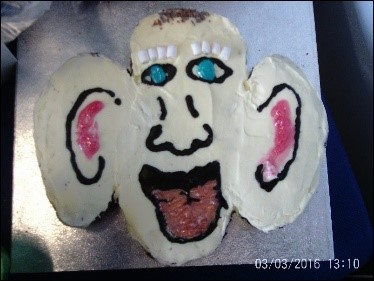 * Send us a photo of you snuggled up, somewhere different, reading your favourite book!
* Make your own bookmark!
* Decorate a potato! Can you turn a potato into your favourite character from a book?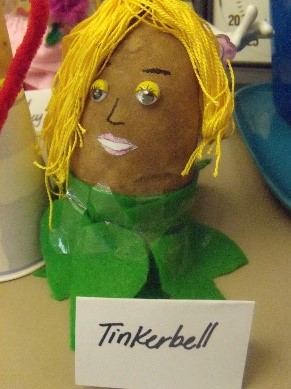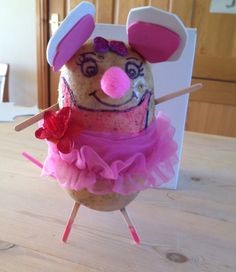 * Make sure you look at the activities posted on Seesaw - there are some fun activities for World Book Day!
* Click on a book in the digital library below, and hear all of it, or an extract being read on Youtube.
* Enter the competition to design a Book Token - the sheet to print off is below.
We have chosen one of our favourite picture books for us all to share on World Book Day this year.
'The Day the Crayons Quit' is written by Drew Daywalt and illustrated by the fabulous Oliver Jeffers and is a book for everyone, from Barn Owls through to year 6s. You've probably read it before, but take some time to read it again (if you have it at home) or watch our special video with some people you may know reading the story :)
* Choose one of the crayons and imagine you are Duncan – write a letter back to that crayon. What will you say?
* Look at the last picture, where Duncan has used every crayon. What colour is the whale? What has he used black for? What colour is the sea?
* Can you use the crayons to colour something differently? Can you create a huge picture, using every colour from the story and making each crayon happy by using them to draw / colour different things?
* Choose one of the colours and see how many related items you can think of. For example - red – fire engine, apple, tomato ketchup, stop sign, love heart
* Write a colour poem. Below are some examples of simple colour poems, using the sense - one is pink and one is yellow - can you write your own colour poem? Use the template and planning sheet below.
Home Learning
Our topic for the Spring term is called One Moment in time. In KS2 we will be finding out about the Egyptians. Remember you can send me any work you complete or any queries to my school email. RStickley@ch-stl.co.uk
I have added a sample timetable for this week. I know some of you may have already set up your own time table or planner. This is just a suggestion as I know that some people have asked for support with routine.
Maths
Our new Maths topic is decimals.
I will be putting up all the weeks work here. I will put up a video link to the lesson where one has been included. You can choose whether you want to watch the videos which include someone explaining the Maths to you or whether you watch the teaching slides power point which you can read through yourselves. Each day I will put a video up of myself explaining that days learning and will include any teaching points or tips for that days Maths too.
Teaching Videos:-
Monday- No White rose video- see Miss Stickley's video explanation.
Tuesday- No White rose video- see Miss Stickley's video explanation.
Wednesday- Decimals to Fractions
Thursday- No White rose video- see Miss Stickley's video explanation.
Friday-No White rose video- see Miss Stickley's video explanation.
NO SEPARATE MATHS VIDEO TODAY SEE LEARNING INTRODUCTION VIDEO FOR FRIDAY.
SEE LEARNING INTRODUCTION TUESDAY 2ND MARCH PART 2 FOR TUESDAYS MATHS EXPLANATION. NO SEPARATE VIDEO TODAY.
Here are some sheets and game links for you to practice your times tables.
Funky Mummy Maths games- click on times tables to practice these.
This word documents includes a sheet for practising, there is one that covers all times tables with division facts too and one tat covers 2,3,4,5,10 times table facts..
English
This week I am using the English home learning resources from the Hamilton Trust. Provided in the files below is a breakdown of each day's learning with links and worksheets provided. I will post a daily video going through and explaining the English for each day.

Monday- Learning intention- To develop retrieval, inference and prediction skills.
Explore the front cover and first page of a book- Look closely at the Front Cover of The Paradise Garden. Make brief notes about four things that you notice and what
you think might happen in the book. Read and look closely at First Page. Use a thesaurus (book or online www.thesaurus.com) and complete First Page Noises.
Make predictions. How do you think this story will develop?
Listen to the story and answer questions-Listen to the reading of the story:
Read Questions and think about your answers. Write them as full sentences. You can use The Paradise Garden – Text to help. Check your answers on the last page: Answers to questions.
If you have time-Write about the illustrations. Choose your favourite from Illustrations 1-4. Read the Writing Brief and write a paragraph about your chosen
illustration.

Tuesday- Learning intention- Character analysis
1. Listen again to the story-Listen again to the story of The Paradise Garden:
https://youtu.be/6pzhlQ_cupg
What do you notice when you hear the story a second time? Try to think of three things and write them as sentences.
Make notes about a character-Complete Peter Character Notes. You can use The Paradise Garden Text to help you.
Imagine your own special place-What sort of place would you like to go for a break from noise and stress? It can be real or imaginary. Write phrases and words to describe your place on My Place. Use the Tabernacle Card Instructions. Put the phrases and words on the outside of your Tabernacle Card and draw and
label your place on the inside of the card.

Wednesday- Learning intention- Compare texts
Find out about alchemy-Read the non-fiction History of Alchemy. What are three new things that you have learnt from reading this article? Read Alchemy Questions. Think about your answers and then write them in clear sentences.
Listen to a story-Listen to the reading of The Last Alchemist
https://youtu.be/rlRh0qqKPyI
What did you like about the story? Was there anything that you
disliked? What did it remind you of? Why do you think Colin Thompson decided to write this book? Write 2 or 3 sentences to describe what is happening in each of
the three Illustrations.
Compare two stories- Read the version of the Greek Myth, King Midas. Complete the Comparison Table.

Thursday- WORLD BOOK DAY I am not putting a specific English lesson for today. Choose activities from the World book day section at the top of the page or from Seesaw.
NO SEPARATE ENGLISH VIDEO TODAY SEE LEARNING INTRODUCTION VIDEO FOR FRIDAY.
Friday- Learning intention- Find evidence for and against. Summarise key information.
Listen to the story again-Listen to the reading of The Last Alchemist again.
https://youtu.be/rlRh0qqKPyI
What do you notice new when you hear the story a second time? Try to think of 3-5 things.
Imagine the trial of Spinifex-Imagine that Spinifex has been put on trial for what he did. What could be said against him? What might he say from his point of view? Write your ideas on For/Against. Look at both sets of ideas and write a Summary Paragraph that the judge could read, summing up and deciding whether
Spinifex is innocent or guilty.
Read a poem-Read Alchemy by Sara Teasdale. Read it twice, once in your
head and once out loud. Read through Some Reflections on Alchemy Poem. Do you
agree with these thoughts? How does the poem make you feel?
Extra challenge. Try learning the poem off by heart. Use the Tips for Learning a
Poem by Heart to help you.


Spelling and Reading
Included below are your spellings for this week with some activities you can do to practice them. Get someone to test you on the spellings you learnt last week. Remember to keep reading, try to read for at least ten minutes everyday.
Miss Coates has created a reading bingo challenge for you to have a go at.
Story Time
Science
As we have come to the end of our topic on forces , I have found a pack for home learning Science activities from YPTE (Young People's trust for the environment) this also links well with some of the afternoon activities listed in the document that is in the box below this Science one. There are lots of suggestions in this pack. Choose at least one to have a go at for Science this week, you could also use some of them for your afternoon activities this week. This weeks pack is linked to Plants.
Afternoon activities linked to our topics for this term
Here is a new list of activities that you can choose from - please continue working on activities linked to Ancient Egyptians, as this is still our main topic, but there are lots of different activities linked to science and other curriculum areas too. You can also add your own idea, if it's not on the list!
PE
Mrs King , the PE teacher at Chenderit who works as her role as an SSCO ( School Sports Coordinator) with the Primary schools in the Chenderit cluster has come up with some ideas for virtually engaging you in PE this term as she is obviously unable to put on events and come into schools this term as she normally would.
At this point in the year, the children would normally be developing their skills in both orienteering and inclusive sports festivals, held at Chenderit. Below are links to videos created by Mrs King that provide ideas for both forms of activity, so the children (and families) can still get involved and have fun!
Orienteering Festival
https://drive.google.com/file/d/1ai-UdkjKpyAv9i4gD1wDnV2tfwtyP_2p/view?usp=sharing

Inclusive Sports Festival
https://drive.google.com/file/d/1-n1e2d77Th4-900NqiCsRh3dF0teovAP/view?usp=sharing

Please feel free to send any photos of the children taking part in these sessions .
There are no documents to display at present.
Mrs King has also recorded some active break videos for you to join in with. There is a new one added below.
Active break videos from Mrs King.